RETAILERS
For the last few years since we moved our production back to the USA, we have been focusing on making products for our feathery friends. Most retailers are in this field. We do expect to re-focus on making products for our furry friends in 2018.
We only accept retailers with a physical store front. Please call or email us if you would like to be a Celltei retailer.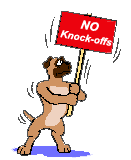 All Celltei carriers have Celltei's registered logo on them and some are patented. It requires diligence and devotion to develop a product from ideas and many more years to refine and perfect the design. We are thankful for your interest and support. Please do not encourage knock-offs and unsafe products.
UNITED STATES
Parrot & Bird Emporium
360 North Westfield St
Feeding Hills, MA 01030
(413) 363-9008
www.theparrotandbirdemporium.com
Beasty Feast
327 W. 14th Street
New York, NY 10014
(212) 300-4346
www.beastyfeast.com
(Dog Backpack)
Bird Camp
330 East 53rd Street
New York, NY 10022
(212) 471-0228
www.birdcamp.com
Bird Unlimited
1421 Empire Blvd
Webster, NY 14580
(585) 288-4457
www.birdsunltd.com
Exotic Bird Hospital Inc.
8820 Old Kings Road South
Jacksonville, FL 32257
(904) 256-0043
www.exoticbirdhospital.com
The Everything Birds Store
180 N. Race Track Road
Building J. West
Oldsmar, FL 34677
(813) 294-4300
www.everythingbirdsonline.com
ABC Birds
19333 Hwy 59N
Humble, TX 77338
(281) 852-2600
www.abcbirds.com
San Francisco Bird Hotel
183 Utah Avenue
South San Francisco, CA 94080
(415) 627-7650
www.sanfranciscobirdhotel.com
For the Birds Avian Hospital
1136 South De Anza Boulevard, Suite D
San Jose, CA 95129
(408) 255-1739
www.forthebirdsdvm.com
The Bird Shop
5005 Foothills blvd., Suite 1B
Sacramento, CA 95747
(916) 338-0505
www.thebirdshoponline.com
The Pet Hale
95-221 Kipapa Drive, Suite C2/C6
Mililani, HI 96789
(808) 696-1083
www.thepethale.com
Denise's Parrot Place
7641 SE 27th Street
Mercer Island, WA 98040
(206) 232-8115
www.myparrot.com
AUSTRALIA
Pet Food Plus
1230 Canterbury Road
Roselands, NSW 2196, Australia
(+61) 2-9750-2922
www.petfoodplus.com.au
My Parrot Shop
89 Hawken Road
Tomerong, NSW 2540, Australia
(+61) 436-393-511
www.myparrotshop.com
CANADA
La Voliere
1646 Des copains
Ste-Julienne, Quebec J0K 2T0, Canada
(450) 831-2822
http://lavoliere.ca
Meika's Bird House
971A Ordze Road
Sherwood Park, Alberta T8A 4L7, Canada
(780) 416-4435
www.meikasbirdhouse.com
Parrotdise Perch
107, 1065 Canadian Place
Mississauga, ON L4W 0C2, Canada
(905) 624-1220
parrotdiseperch.com
West Coast Tropical Bird Studio
1952 West Broadway
Vancouver, BC V6J1Z2, Canada
(604) 733-6246
wctropicalbird.com
Chirp n Dale's Pet Supply
293 Rogers Road
Berry Mills, NB E1G 2N4, Canada
(506) 854-0979
chirpndalespetsupply.ca
FRANCE
Colony-perroquet
Powell, Les Augers
78980 Saint Illiers La Ville, France
(+33) 1-3476-0604
http://www.colony-perroquet.fr
Oiseaux Mania
65 Avenue du Progrès
69680 Chassieu, France
(+33) 4-8253-1784
https://www.oiseaux-mania.com
GERMANY
Papageienpark Bochum
Gersteinring 5
44791 Bochum, Germany
(+49) 234-60-492990
http://www.papageienpark-bochum.de
THE NETHERLANDS
Avonturia de Vogelkelder
Kerketuinenweg 3
2544CV Den Haag, The Netherlands
(+31) 70-3637272
http://www.de-vogelkelder.nl
ITALY
Fantoni S.R.L.
via F.lli Rosselli, 57
Voghera (PV) 27058, Italy
(+39) 0383-83059
http://www.fantonisrl.net
JAPAN
Hisyoo Co./Grow-Wing Animal Hospital
2-21-5 Maruyamadai, Konan-Ku
Yokohama, Kanagawa 233-0013, Japan
(+81) 45-840-3601
http://hisyoo.co.jp
Mega Square Company Limited
1-1-1-12 Miyanomori
Sapporo, Hokkaido 064-0951, Japan
(+81) 11-613-8021
(Dog Backpack)
TAIWAN
Kain Cheng Enterprise Co., Ltd.
8/F, No. 62-5 Hsi-Ning North Road
Taipei 10343, Taiwan
(+886) 2-2552-1289
http://pinhwan.com.tw
UNITED KINGDOM
Garden Feathers Bird Supplies
Units 10-18 Hutton Street
Boldon Colliery, Tyne and Wear NE35 9LW, United Kingdom
(+44) 191-5277025
http://www.gardenfeathers.co.uk
SOUTH AFRICA
Pet Fairy
150 Kommissaris Street
Welgemoed, Cape Town 7530, South Africa
(+27) 83-235-1986