How Celltei Started?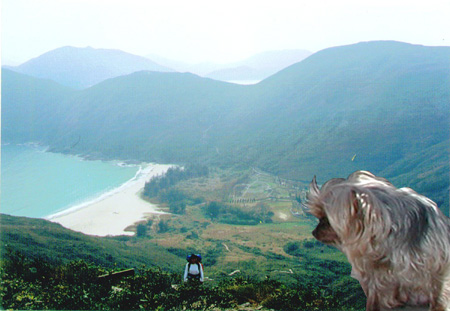 Sai Kung, Hong Kong
Dynamic Duo: Angie & Unzhizhi
Armed with a post-graduate degree and years of experience in financial markets, I returned to my native Hong Kong to do meaningful, progressive work related to the development of China. I had toured the country for a month during my days as an undergrad. While living and working in Hong Kong, I spotted a lonesome Yorkie.
Unzhizhi was limping along on a cold, rainy night when I spotted her as I was rushing home. I brought her back to my apartment to dry her off and to take care of her until her owner came to claim her, but the person responsible never surfaced. Unzhizhi and I became quickly acquainted. I yielded to her every need and nag and even became her designated sleeping cushion.
Her dejected expression made me feel guilty every time I left her behind at home. Some nights I wouldn't make it home from work until midnight, yet she'd still jump for joy and want to give me a welcoming kiss (slobber included). I made sure to include her in my outdoor activities whenever possible.
Despite her small size (4.5 lbs. back in Hong Kong and 6 lbs. after she immigrated to the United States), she amazed me with her strength. I was annoyed by her somewhat judgmental glances while catching my breath after a steep climb. HK has breathtakingly beautiful hiking trails and I am proud to say she covered a majority of them.
I worked as a banking analyst for a major US credit rating agency. To facilitate analysts' participation in committee meetings via teleconference from different parts of the world, some conference calls wouldn't start until midnight HK time. I'd often be taking the calls at home. Once, some noises from a neighbor's apartment ignited Unzhizhi's loud barking right in the middle of an important conference call. It was really embarrassing, but a colleague of mine in Chicago quipped, "Was that [bark] a BBB-, BBB or BBB+?" And everybody cracked up. So, Unzhizhi did earn her keep!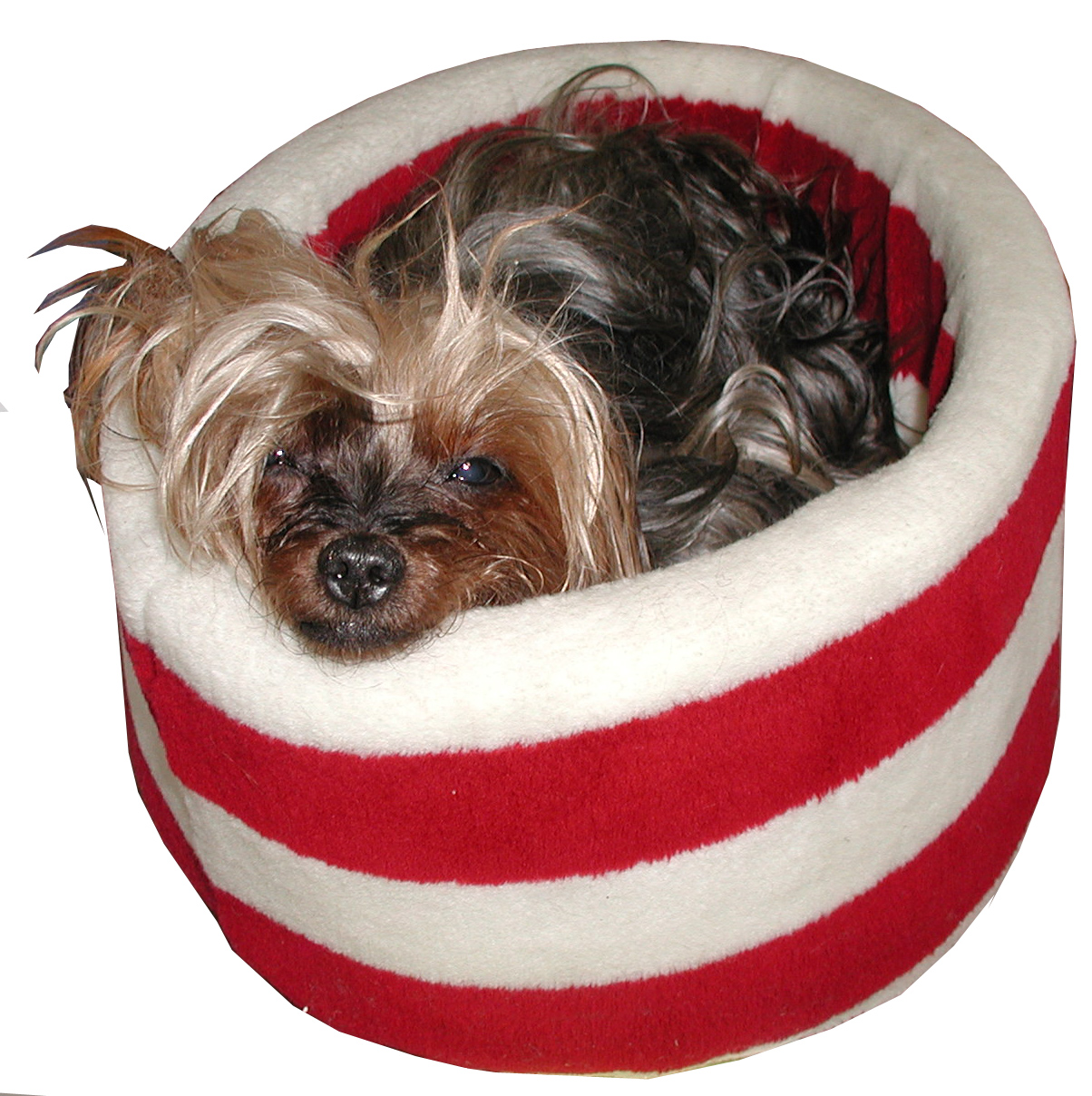 Forever Missed
She flew home with me to New York City in the fall of 1999. The onset of the dot.com boom had lured me out of the corporate world. After a few unsuccessful start-up ventures, it dawned on me that people had often come up to me and praised the carriers I made and used. Why don't I give the pet product business a whirl, I figured? From our numerous outdoor trips, whether it was a casual stroll around NYC or mountain biking in NJ, we found ways to improve our initial designs to make our carriers compact, comfortable, and stylish (Please see the Development page to see how our designs evolved). Many pet lovers we met also told us their needs and ideas. Now my head is spinning with good ideas (in my opinion) for other pet products, but I have little time to execute them. We do it slowly but surely, provided we don't get pushed off the map by the big guys!
I sincerely hope you will have as much fun going out with your pet as I did with my Unzhizhi! She took an early retirement in heaven on July 2, 2011. As the smallest member of the family, she was always served the best dinner at the table (seafood being her favorite). We traveled far. She lost her eyesight and hearing in her last year. Regardless, she somehow found a way to greet me when I walked through the door, even when I tried to be quiet enough to not disturb her slumber. She had prepared me for her departure. I surely hope we will meet again perhaps sitting at the edge of clouds and speak about the silly things we have done. I am a rather active person but I must admit that she could out-run me.
We will continue to bring quality products for your beloved companions. Feel free to email us with any comments or suggestions at unzhizhi@celltei.com.
Angie