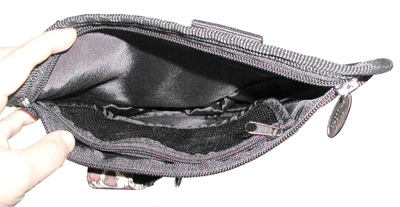 The Celltei&reg Pet Trainer's Pouch measures 7 inches deep and 10 inches wide so you can store your money, train/bus pass, sunglasses, and/or other necessities in it. No more patting down your clothes, searching for those elusive car keys.
The inner pocket is large enough to stash goodies for your pet. And you urbanites can easily retrieve your cellphone from the front storage case for a nice chat with relatives or friends as you and your pet go ambling about.
The buckle used on the pouch is similar to those used by boy scouts for secure, yet easy adjustment.
Customers Also Viewed