Nina's Luna
First Bird Tray
What is Macaw
First Pak-o-Bird
Birdie Pouch
Birdie GOGO
Yes You Can!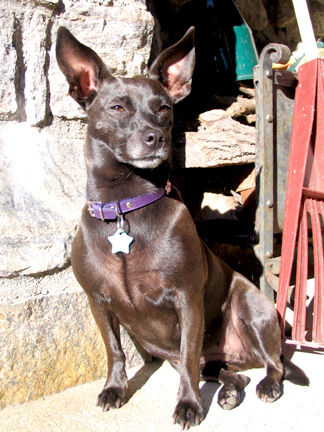 My Warrior Princess
Luna was hit by a car and was lost for 4 nights. Finding her was all that mattered to me. I looked for her from early morning until late at night. I was a wreck. I was lost, too. I stopped eating and even sleeping. My friends told me to please try and take care of myself and to have faith that Luna would be all right. I finally ate something and let myself fall asleep at the friend's house where the accident had taken place. In the very early morning hours, when all was quiet and everyone asleep, I thought I heard barking and ran down the stairs. There she was, my brave girl, wounded but alive. I had searched endlessly, but she had found me! Luna has taught me:
1. Never give up
2. Be fierce
3. Love yourself as much as you love your dog
There are no products listed under this category.