Kim's Yukon (2007 Winner)
First Bird Tray
What is Macaw
First Pak-o-Bird
Birdie Pouch
Birdie GOGO
Yes You Can!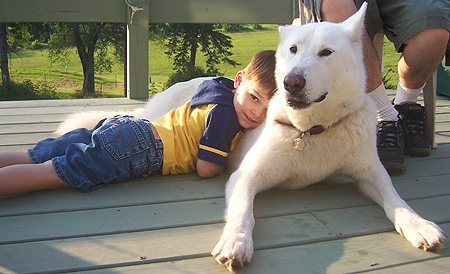 "I am not just a pet but, also Jaydens pillow."
Yukon is a rescue dog that I have had for 3 months. He is the kindest and most gentle dog ever. He is about 2 yrs old and loves everyone, man or beast. I am taking him to classes to become a therapy dog, and am doing agility training with him. We love him lots!
There are no products listed under this category.