Ruby, a young Havanese show dog
First Bird Tray
What is Macaw
First Pak-o-Bird
Birdie Pouch
Birdie GOGO
Yes You Can!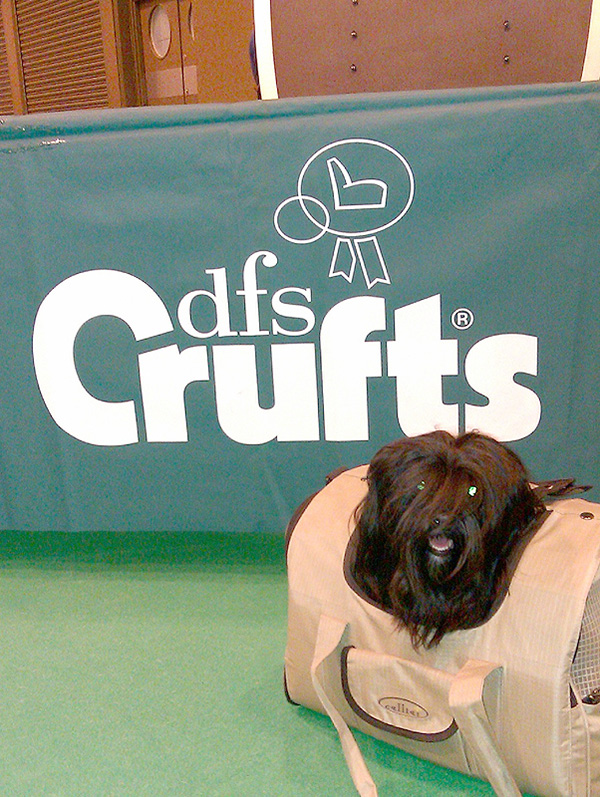 "Hi! My name is Anna, and my dog is a beautiful little Havanese called Ruby, or Claytonia Beguine to give her her UK Kennel Club name. She was born on the 31st May 2009. From the word go she has loved her celltei bag - she uses it to travel in the car and as a retreat when she feels tired at shows in preference to using her crate, or sometimes she has her bag within her crate. This year she has done well - she qualified for Crufts 8 times over, which is not bad going in her first year of showing, and mine too! She was also awarded her Bronze Good Citizen's Award for being an obedient dog. Yesterday, the 8th March 2012 was Toy and Utility day at Crufts. So it was up and preparing early - and with a Havanese that means grooming, grooming and more grooming. It was a long day, but exciting too, and so nice to see so many Havanese in one place. The standard in the postgraduate bitch class was high, so we were not surprised when we were not placed.... but it was fun and quite an experience. By the end of the day Ruby was exhausted and was very thankful of her celltei bag to curl up in. Today Ruby is back to pet mode - chasing round the garden in her mad moments and playing with my 22 month old son. We now have a couple of weeks off showing before the UK Toy Dog Show when Ruby can see all her little Havanese friends again, and hopefully qualify for Crufts next year! Whether we win or not my little girl means the world to me - there is no other dog quite like her.
An update on Ruby....... I am proud to say that in the UK Toy Dog Championship Show Ruby was placed second in her class, so managed to qualify for Crufts 2013! Ruby is now expecting her first litter of pups, and her waistline is expanding daily. We are awaiting the happy event with a degree of trepidation as it will be my first litter too! I plan to keep at least one of her pups. I would love to treat her to a new, bigger and more luxurious celltei bag and let the pup have her, now slightly outgrown, basic bag. Please wish us luck - for the whelping as well as Crufts 2013! "... Anna W.
There are no products listed under this category.